Why Volunteer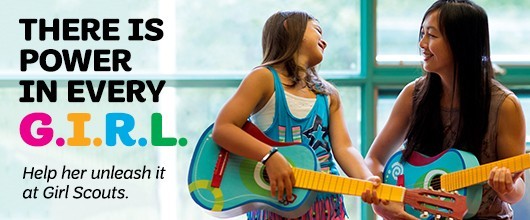 Help her unleash her inner leader. Check out Ways to Volunteer
As a volunteer, you'll introduce girls to new experiences that show them they're capable of more than they ever imagined. They'll each find their inner G.I.R.L. (Go-getter, Innovator, Risk-Taker, Leader)™ !
You'll be their cheerleader, guide, and mentor, helping them develop essential life skills and confidence that will last a lifetime. Imagine the excitement, the impact, the memories made—those are the moments you'll share at Girl Scouts.
Embark on an extraordinary journey of leadership!
NEW Extended Year Membership – Get Started this Summer!
For volunteers totally new to Girl Scouts, register for 18-months of Girl Scouting for only $35! The price includes membership for the remainder of the current membership year as well as all of next year.