Camp Financial Assistance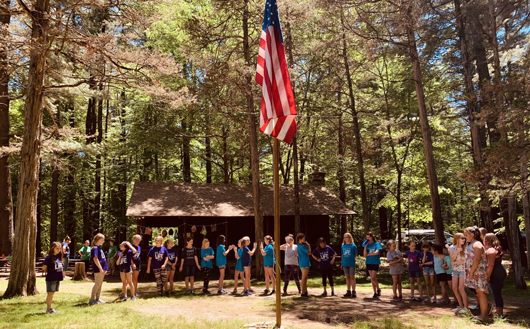 Girl Scout camp provides girls with a safe, no limits environment designed for and by girls. Camp instills confidence and helps girls build leadership skills that will benefit them throughout the rest of their life. Girls feel safe to explore and experiment with new interests and skill sets, all while establishing lasting friendships. Camp is a reprieve from the world of screens and gives girls an opportunity to be free from it all in a safe and beautiful environment, supported by caring, trusted adults. Camp builds girls of courage, confidence, and character who grow up to change the world.
Every year, thanks to the generosity of community donors, GSCWM is pleased to offer camp financial assistance to ensure that camp is possible and affordable for every girl. Here you will be able to watch a guided overview of our Camp Financial Assistance application process, learn how to create a Camp Doc account/register your girl for camp, and discover the many options available to assist families in bringing the magic of camp to their girl. We hope you will find these resources to be helpful to you as you begin the Camp Financial Assistance process. If you have any questions regarding Camp Financial Assistance, please reach out to campforms@gscwm.org or call our leadership centers at 413-584-2602 or 508-365-0115.